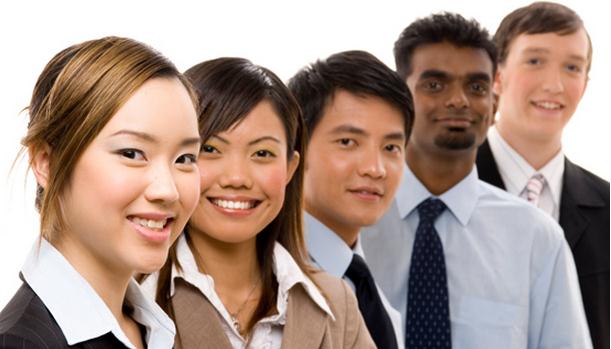 Future entrepreneurs, gear up, whether you are looking for Jobs in Jordan or elsewhere, here are some of the best career opportunities that await you.
Introverts are people who derive energy from within. They set their own standards and principles, and try their very best to abide by it. External forces do have an effect on them, but introverts well know not to make these forces as the sole source of energy. Being an introvert is also a plus in entrepreneurship. Find out the entrepreneur careers that await introverts.
Careers and Entrepreneurs
Entrepreneurs often exhibit the enterprising personality, a personality type that involves taking the lead, making complex decisions and taking risks. It is only fitting, that these people work in the enterprising industry, but with an industry so big, which types of job should they take on? Here is a list of the best career opportunities our "would be" entrepreneurs can take on.
1. Sales Manager
According to business experts, is by far, the best career our future entrepreneurs can take. The job offers a median salary of $98,500 annually and has over 12,600 openings every year. It is indeed a promising career path for graduates looking to experience the world of sales.
Taken from the job name itself, the position requires managerial skills and managerial experience as well. The position also calls for thought processing skills and social skills, but above all effective management of time, people and resources is a must for the job.
2. Lawyers
Another job aspiring entrepreneurs can land on is a litigator or a lawyer. This might sound far off the marketing platform entrepreneurs often play with, but this job position develops a critical skill successful entrepreneurs must have, and that is hustling.
3. Marketing  Managers
A market manager is endowed with the task to envisioning, planning and implementing marketing efforts. This job requires a knack on strategic management, organizing, communicating and leadership. The position has a median salary of $112,800. Since this is a managerial position, significant experience in leadership and management is a definite edge.
4. Computer and Information Systems Manager
This job entails planning, coordinating, designing and directing research on processes related to computers in a firm. The job has a median salary of $115, 780.
The top jobs for entrepreneurs are managerial in nature and require both entry level work experience and managerial work experience. It may not be possible for entry level applicants to land these jobs easily. Experts suggest aspiring entrepreneurs who would want to land on any of these jobs must first look for managerial experience.
But there are no sad endings, there are still lots of great job opportunities awaiting entry level applicants, these jobs are:
5. Financial Advisers
Financial adviser is actually a generic term that may refer to a group of financial professionals; these include: accountants, lawyers, insurance agents, brokers, and financial planners. Their main role is to provide customers or clients with needed products or services. Financial advisors are quite versatile, depending on the type of licenses they may have, example; an insurance agent can be qualified to sell both annuities and life insurance, a broker can also take the role of a financial planner.
6. Public Relations Officer
As said previously, entrepreneurs also possess social skills, and this is entirely needed when one is to assume the role of a public relations officer. A PR officer is in charge of managing the information flow between the public and an individual or an organization. It usually involves persuading the public or stakeholders about the company's view, products, services and the like.
7. Sales Representative
A sales rep takes on the task of representing the company showcasing and selling its products and services. A sales rep can work in various industries: chemistry, science, biology and pharmaceutics.
This article on jobs and careers is written by Jack Macey, author of articles on career opportunities for aspiring businessmen and entrepreneurs. He guides the people who are in search of jobs in jordan via Jordan dubizzle website.
What careers do you think are on the horizon?